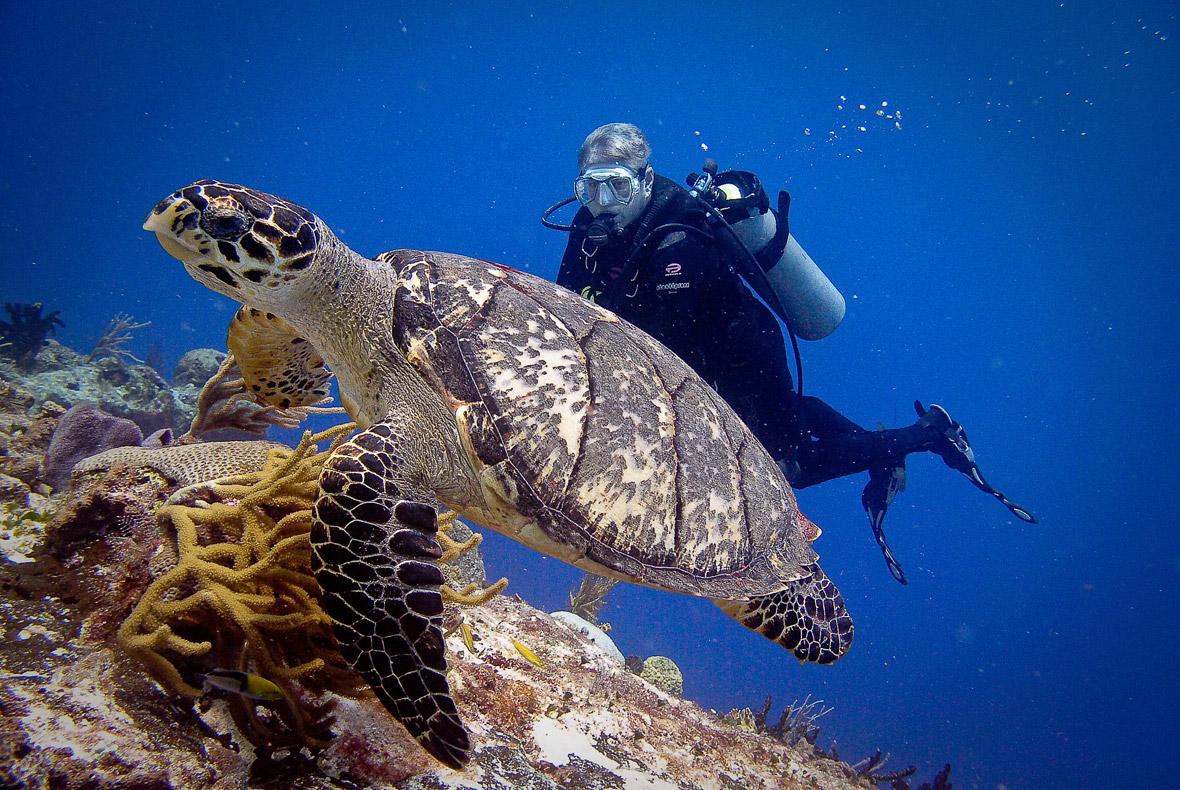 Captain Hook's has been in business for over 40 years. From creating new divers, breathtaking charters, and teaching the military, our passion is to share the beauty and wonder of the Florida Keys.
Now, we are expanding our world to show you the world! Come along with us as we encounter exotic creatures, fantastic food, and amazing reefs!
We are starting our program with Cozumel, Mexico. Dive the second–largest barrier reef in the world! Cozumel is home to stunning reefs, incredible walls, and amazing fish life not found anywhere else in the world.
Enjoy up to three dives a day while enjoying a fantastic stay at the all inclusive 5–Star resort: Sunscape. To learn more about this great dive adventure, click here.