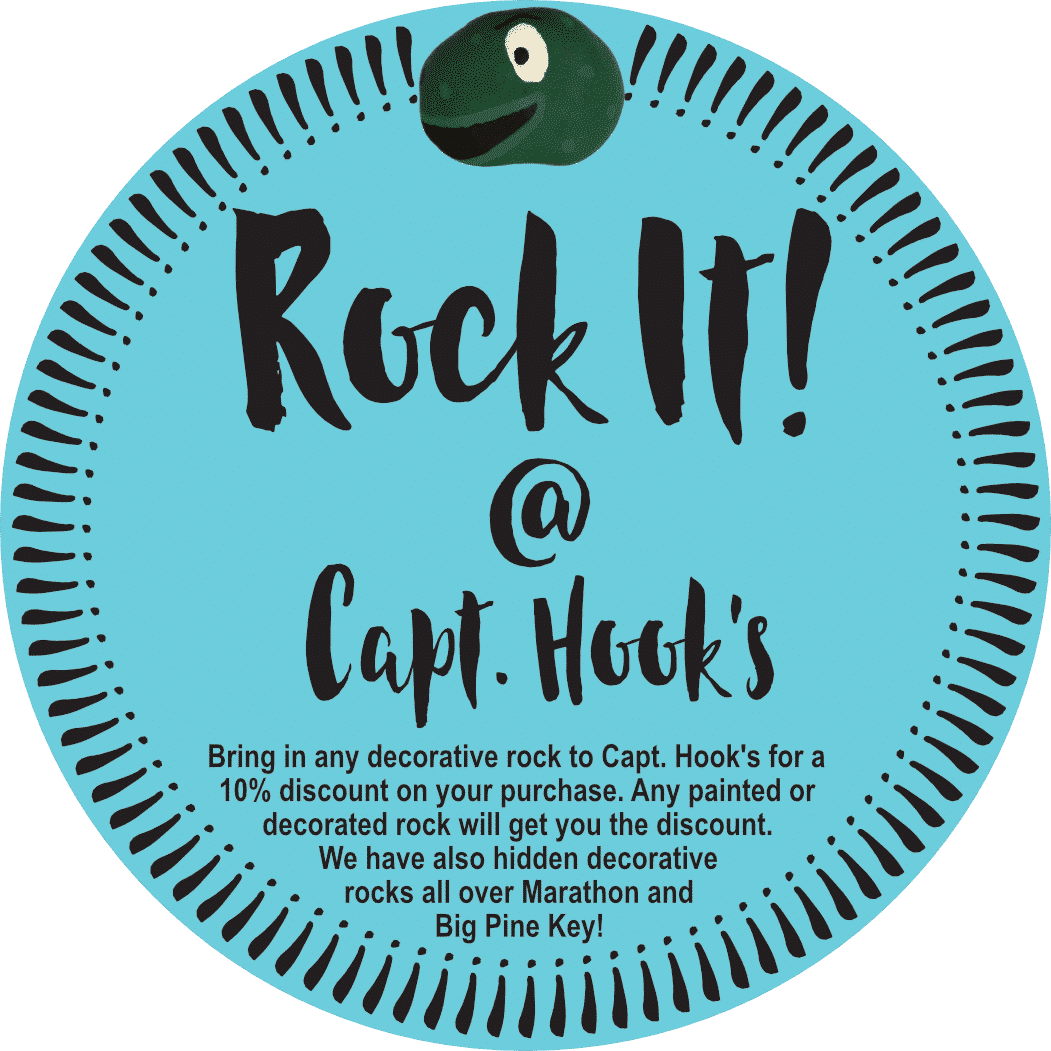 Our Rock It! Program is coming to all three of our locations in Marathon, Big Pine Key and Key West!  You might ask, what the heck is a Rock It! Program?? It is our discount program that comes a little fun.  If you are inclined to look for a decorated rock that we have painted and have hidden inside and outside of our locations, you will get a discount of 10% on your purchase.  We exclude fuel and licenses but you get it on everything else.
If you are a rock painter or decorator, we accept rocks as well to get the discount.  So, you can paint your way to a discount and we then hide your rock for someone else to find and get a discount.  It is a unique way to pass it forward to another fellow fisherman, diver or shopper.
Here are some the many people that have taken advantage of our Rock It! Program already!  We have also had many find a rock each day to get the discount.  One discount per day.  Rock Painters and Discount Shoppers Unite!