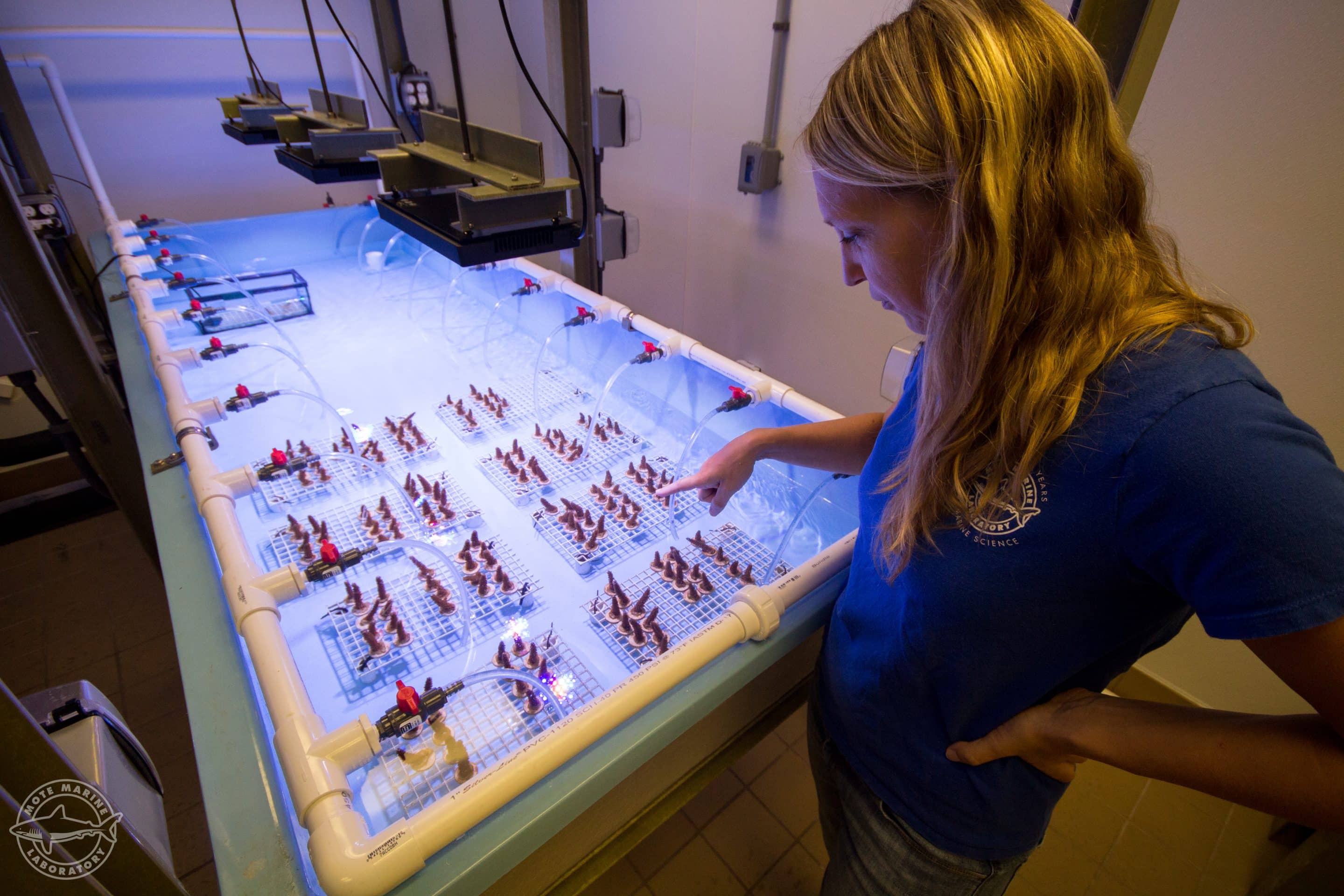 It has been just a short time since Mote Marine Laboratories and Capt. Hook's has signed a memorandum of understanding in which both organizations have committed themselves to work together on a Coral Revival program.   "We have already conducted a trial course that is designed for the ecology conscious diver that wants to make difference."   By establishing a program that includes both educational opportunity and practical hands on underwater experiences, we can multiply ourselves by using the divers that really want to make a difference.
The Hook's dive team, working closely with Mote's Education and Coral Restoration departments, will teach visiting certified divers how to fragment and plant corals in Mote's nurseries in the lower Florida Keys. The initial efforts will begin in Mote's coral nursery located near the Looe Key Marine Sanctuary. Future plans are to expand the program to Key West.  The program begins with a lecture at Mote's facility located in Summerland Key, Florida. After the morning's lecture, tour, and hands on practice all divers will depart from Captain Hook's facility on Big Pine Key to dive and work in Mote's nursery. There will be a total of four (4) dives over two days. Divers who complete the program will be awarded a NAUI Coral Specialty C-Card. The programs goals are to educate interested eco-tourist divers about our oceans' coral reefs and to actually work to help regrow corals and rebuild the coral reefs in the lower Florida Keys.
For us at Capt. Hook's, it is simple, dedicate ourselves to being part of the solution and we can continue to bring the ocean to new divers  everyday. We are trying to do our part as an operator that teaches conservation and careful use techniques every time we teach a new diver or bring divers to the reef through our Blue Star program through NOAA and now through our association with MOTE Marine Laboratories in this new Coral Revival Program, we believe we can make a real difference along with these eco-conscious divers.